Australia's Leading Truck Finance Specialists.
We work for you, not the bank.
LOWEST POSSIBLE INTEREST RATE!
GET PRE-APPROVAL ONLINE NOW!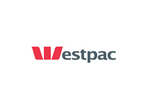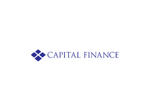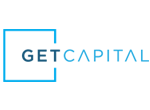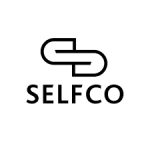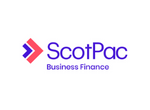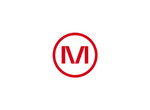 Compare rates from 40 plus lenders.
At Truck Finance Australia we will help you fund the asset that will improve your life. With a choice of more than 40 lenders available, we will customise the best deal possible to suit your needs and have you approved for finance TODAY. With such a large range of lenders, we have the best possible change to be able to assist in financing your new truck loan today!
I'd like to give a shout out to Darren from eCarz for his prompt and professional service in securing finance for machinery needs to help grow our business. Awesome service and easy to deal with.
Ace was amazing throughout the whole process. Fantastic to deal with and got me the finance I required. I would definitely recommend Ace and i will be using him for any finance I need in the future!!!
Can't say 1 bad thing or fault
This was an excellent experience from the time I sent a request to the end. They responded immediately and there was no pressure. Darren was very professional in every way if I was to sell another vehicle I wouldn't hesitate to use them again.
Muhammad Omar Nisar Awan
2023-06-22
This is 5 star review for Andrew Faulkner from the group, a great guy who does understand what you are asking for and works to get the best deal for client…will recommend him to couple of friends who are looking to get new cars
Second time I've sold a vehicle to Jason. Great bloke, honest, and really does put in the work for his customers. Would recommend 100%
I would like to say a great big thanks to Louis from eCarz finance for working on this loan with me and finally having it come through.its good to have someone look after me like that thanks again to eCarz finance and specially Louis
Jackson was an absolute pleasure to deal with. He was very helpful, explained options thoroughly and assisted with insurance products including extended used car warranty. Excellent communication Thank you Jackson.
Chad was absolutely amazing, patient, honest, helpful and made everything about borrowing for a car easy. Highly recommend
Mohammad Haseeb
2023-06-17
impressive services and helpful staff. highly recommended.
Looking for used or new truck finance?
We'll help your land the perfect deal.
Truck finance has been made a whole lot easier thanks to our industry-leading financing services. Our aim is to streamline the application process and take the hard work out of gathering the necessary documentation, ensuring you get approved quickly and easily.
The best part about our services? We have worked hard to build trusted and solid relationships with top lenders across Australia, meaning we have what it takes to customise your finance for trucks, making sure you are delivered a lending product that's in line with your requirements.
Get in touch with a specialised broker today by calling us on 1300 378 387 or reaching out through our contact form. Alternatively, apply for finance immediately now!
Calculate your Truck repayments!
Try our easy to use truck loan calculator to get an idea of how much your monthly repayments will be. 
Leading Truck Finance Australia
Commercial Truck Loans
If keeping your truck on the road is the most important part of your business, don't stress. With our fast turnaround times, we have become a trusted and reliable truck finance company across the country. We take great pride in being able to deliver market leading loan products for our commercial clients, ensuring their lending solutions benefit their business.
Heavy Vehicle Finance
Looking for an effective way to expand your heavy vehicle fleet? Finance for trucks will get you there. With a dedicated broker on your side from our expert team, you will feel confident knowing that our platform of lenders are working with you to encourage business growth and ensure your finance product fits in with your company's needs.
Semi Truck Financing
This financing solution options both new and used semi trucks. Regardless of the size of truck you're after, our team will work to ensure it's what you get. With flexible products that offer low interest rates, financing through Truck Finance Australia is the only way to go.
Truck Leasing Australia
Whether it's for businesses use or personal use, our new truck finance services are here to make life easier. We know how confusing the loan process can be, which is why our team step forward to take care of the hard stuff for you. Although we work closely alongside you, simply sit back, relax, and let us take care of the lending process.
Used Truck Finance
Sometimes all you need is to give a truck a second life. Secondhand vehicles can make great deals, and oftentimes we don't need vehicles that are brand new. If you're in the market for a used truck, let our team of specialised lending specialists know and we'll start working with you for truck loans Australia trusts.
Truck Finance Australia Wide Options
With Truck Finance, you won't need to wait long to get your truck loan approved. By streamlining the loan application process and helping you organise all necessary documents, we can help you get approved quickly and easily.
We've also developed a solid relationship with the top lenders in the industry, making it easy for us to customise your truck loan so that it works for both you and your lender.
No hassles, no dramas!
Comprehensive Truck Loans
More Than 40+ Lenders Available
Choose from a wide list of over 40 lenders for your truck financing options. As one of the top truck loan companies across the country, we allow you to pick the best loan that suits your financial situation and your lifestyle, comparing the best deals easily between lenders.
Competitive Interest Rates
We take pride in being able to provide our customers with competitive rates across the industry when it comes to truck loans Australia. Not happy with the rate you've been presented? Let us know and we'll keep digging – though, we always do our best to bring the best rates to you the first time around.
Pre-approved Truck Financing
Forget going over your budget and paying more than you should. Truck Finance Australia can help you get pre-approved for your truck finance, so that you secure a loan that's within your budget.
New and Used Truck Financing
Whether you're buying an old or new truck, our goal is to help you save time and money on your purchase. Talk with us before visiting any dealership, and you'll be in a better bargaining position.
Truck Loans for Business
We have expert truck brokers who will guide you through all the requirements for truck loans Australia wide. A few factors to take into consideration are the nature of your business, tax considerations, and cash-flow requirements. Talk with us for tailor-made financing options!
Get in Touch with Truck Finance Australia
We want to help you fund the asset that's going to enhance both your life, and your business. Get in touch with our leading truck finance company on 1300 378 387 today so that we can start discussing how to tailor a product to suit you. For more information or general queries, reach out online or apply for finance immediately!
We love trucks just as much as our clients do! It would be our pleasure to work with you on achieving the best finance today!
Specialising in Truck Finance with the lowest rates available our team is dedicated to getting the deal done for you.